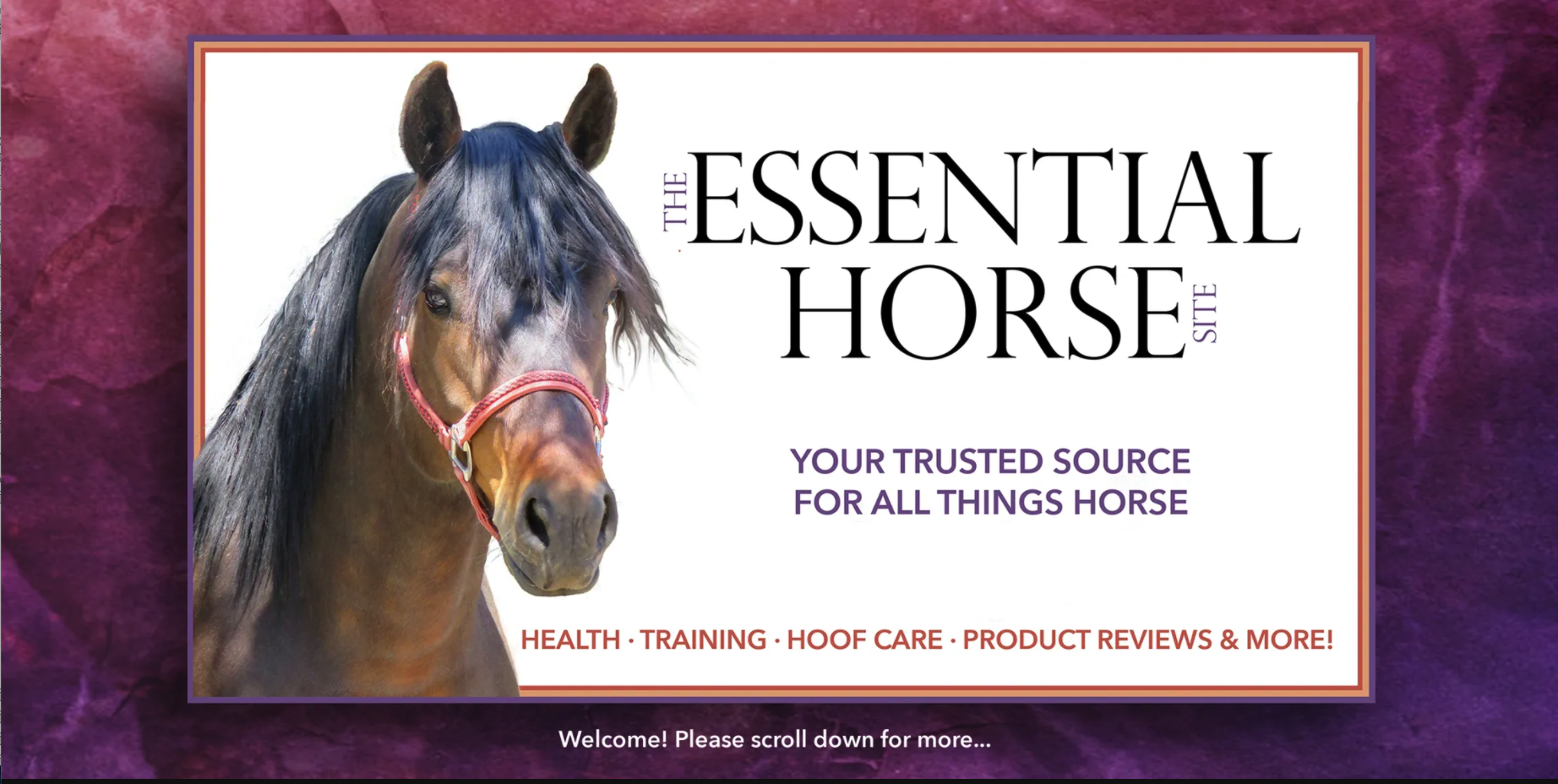 IN-DEPTH, WELL-RESEARCHED ARTICLES
You want the best for your horse — and so do we! That's why we scour the globe to bring you the most reliable, science-based information from top equine researchers, veterinarians, trainers, hoof care professionals, nutritionists and other experts.
EDUCATIONAL WEBINARS
Our live and pre-recorded webinars are designed to give you important, real-world information on topics ranging from the equine digestive system to the essentials of hoof anatomy and more. Presented with strong visuals and clear language to empower your learning, our webinars aim to help you take the best possible care of your horse. Horse owners in the USA, Canada, England, Scotland, South Africa, Denmark, Australia, France, and Norway are loving these webinars, and we think you will too! 
PRODUCT REVIEWS
Trying to find the best horse products and gear can be an expensive, baffling and frustrating experience. That's why THE ESSENTIAL HORSE brings you honest reviews based on first-hand experience, not paid-for product placements or fake "five star" ratings. We are real horse people trying real products on real horses. You want the truth about that fly spray, bit, or saddle pad? Get it here!
THE ESSENTIAL HORSE PODCAST
COMING SOON! A podcast in which you'll hear some of the horse industry's most important and influential voices. Stay tuned!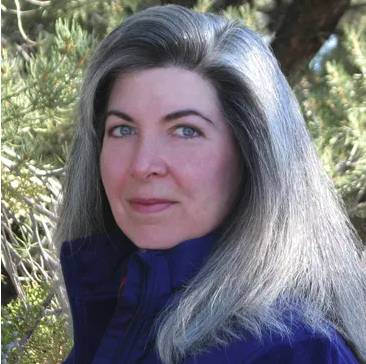 SUSAN KAUFFMANN
Susan Kauffmann has been a professional in the horse industry for over three decades. The early part of her career was devoted to training and coaching, then in 2004 she branched out to become an equestrian journalist specializing in topics relating to equine health and welfare. She has been widely published in magazines such as EQUUS, Trail Blazer, Horse Canada and Western Horse Review, for whom she also served as Health Editor.
+ Show More
In addition, Susan has written content for a number of equine courses for Michigan State University, gives classes, webinars and seminars for horse owners, and is often asked to speak at events such as The Horse Exhibition at the Nevada Museum of Art, and The Best Horse Practices Summit in Lexington, Kentucky. Susan is the lead author of the internationally acclaimed book The Essential Hoof Book, which was co-authored by hoof care professional and all around awesome gal, Christina Cline.
– Show Less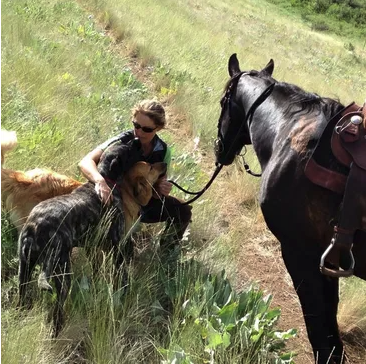 CHRISTINA CLINE
Christina Cline is a widely respected barefoot hoof care practitioner, an increasingly sought-after horse trainer, and co-author of The Essential Hoof Book. She became a certified trimmer through the American Association of Natural Hoof Care Practitioners in 2004, and she has trimmed full time ever since. n her career, she has worked on thousands of hooves of every size and description, and with just about every distortion, and pathology in the known universe.
+ Show More
She is an instructor with the Equine Sciences Academy and a mentor with Pacific Hoof care Practitioners. She has mentored directly with Pete Ramey, Cindy Sullivan, and Jaime Jackson, and has broadened her knowledge base by attending workshops with Dr. Robert Bowker, Dr. Debra Taylor, Dr. Brian Hampson, Dr. Kerry Ridgway, Katy Watts, Dr. Cindy Nielsen, Dr. Tomas Teskey, and Dr. Deb Bennett, among others. She also received a certificate in Equine Massage from the Northwest School of Animal Massage in Redmond, Washington. When Christina is not working under a horse, she is often to be found training or riding in the backcountry of the North Cascade mountains.
– Show Less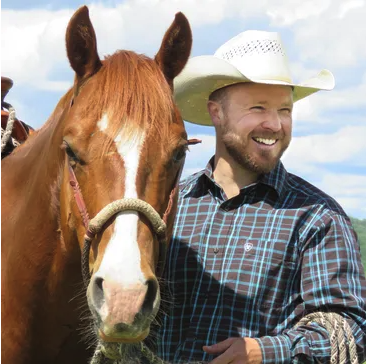 JOSH NICHOL
Josh Nichol is a Canadian horse trainer whose "Relational Horsemanship" approach to working with horses of all breeds and in all disciplines has gained him an ever-increasing international following.
Josh believes that training based on understanding and meeting a horse's needs, rather than on any kind of dominance-based paradigm, creates a foundation of trust that allows the horse to think through pressure, instead of simply reacting according to its nature.
+ Show More
This in turns allows the horse to respond to our requests with both softness and lightness, while promoting a deep connection and exceptional communication. Warwick Schiller calls Josh Nichol "a game changer" for the world of horse training, and we are thrilled to have him as a contributor to The Essential Horse.
– Show Less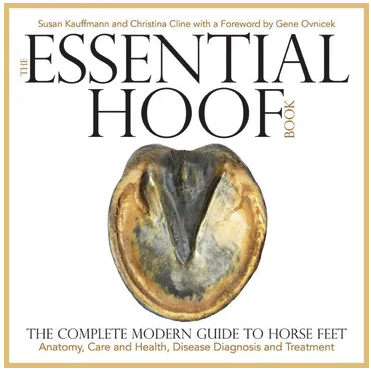 THE ESSENTIAL HOOF BOOK
The Essential Hoof Book has been called "A must-have for every horse owner's library" by knowledgeable professionals and horse people the world over. Now available in three languages, the book continues to gain in popularity due to its comprehensive yet easily understandable information, as well as its over 400 full color photographs and illustrations. Designed to empower horse owners by giving them a thorough understanding of the equine hoof, the book is also being used by farriers, barefoot trimmers, veterinarians and educators who understand the importance of this groundbreaking work.
WHAT PEOPLE ARE SAYING ABOUT THE ESSENTIAL HOOF BOOK:
From Dr. Debra Taylor, Associate Professor, College of Veterinary Medicine, University of Auburn:
This book is absolutely AMAZING! It will be required reading for our students. You have given clarity to so many points — great work!
From Clinton Anderson, Downunder Horsemanship:
If you know me, you know I'm a learn-aholic and always looking for ways to better my horsemanship. Right now, I'm really enjoying The Essential Hoof Book by Susan Kauffmann and Christina Cline. If you get a chance, check it out from HORSEANDRIDERBOOKS.
From Dan Lynch, Delaware Natural Hoof Care and Horsemanship:
A must have book if there ever was one. As a lifelong horseman, a hoof care provider for the last 15 years and an avid reader, hoof care books are nothing new in our house. This book however has moved to the top of my list as a favorite. Extremely well written and laid out.
+ Show More
This book is a must for both the beginner as well as the seasoned horseman. If you are tired of farriers and veterinarians talking in what seems to be foreign gibberish about your horses hooves, this is the book for you. Knowledge is power. Trust me when I tell you that when you are informed about your horses hooves and can engage in an educated conversation about your horse's care, you will get better service from your farrier.
– Show Less
Jeannie Hamilton, Hoof Care Professional: 
 I always keep one in my jeep (and a few stashed at home) and often use it to help me explain and illustrate a concept or pathology that's going on. I usually end up selling the book!