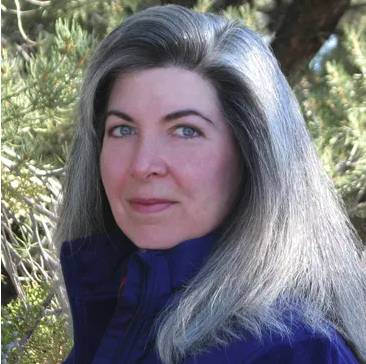 Susan Kauffmann has been a professional in the horse industry for over three decades. The early part of her career was devoted to training and coaching, then in 2004 she branched out to become an equestrian journalist specializing in topics relating to equine health and welfare. She has been widely published in magazines such as EQUUS, Trail Blazer, Horse Canada and Western Horse Review, for whom she also served as Health Editor. In addition, Susan has written content for a number of equine courses for Michigan State University, gives classes, webinars and seminars for horse owners, and is often asked to speak at events such as The Horse Exhibition at the Nevada Museum of Art, and The Best Horse Practices Summit in Lexington, Kentucky. Susan is the lead author of the internationally acclaimed book The Essential Hoof Book, which was co-authored by hoof care professional and all around awesome gal, Christina Cline.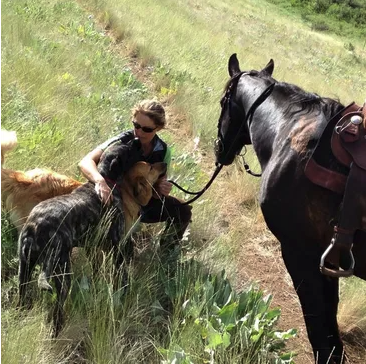 Christina Cline is a widely respected barefoot hoof care practitioner, an increasingly sought-after horse trainer, and co-author of The Essential Hoof Book. She became a certified trimmer through the American Association of Natural Hoof Care Practitioners in 2004, and she has trimmed full time ever since. n her career, she has worked on thousands of hooves of every size and description, and with just about every distortion, and pathology in the known universe. She is an instructor with the Equine Sciences Academy and a mentor with Pacific Hoof care Practitioners. She has mentored directly with Pete Ramey, Cindy Sullivan, and Jaime Jackson, and has broadened her knowledge base by attending workshops with Dr. Robert Bowker, Dr. Debra Taylor, Dr. Brian Hampson, Dr. Kerry Ridgway, Katy Watts, Dr. Cindy Nielsen, Dr. Tomas Teskey, and Dr. Deb Bennett, among others. She also received a certificate in Equine Massage from the Northwest School of Animal Massage in Redmond, Washington. When Christina is not working under a horse, she is often to be found training or riding in the backcountry of the North Cascade mountains.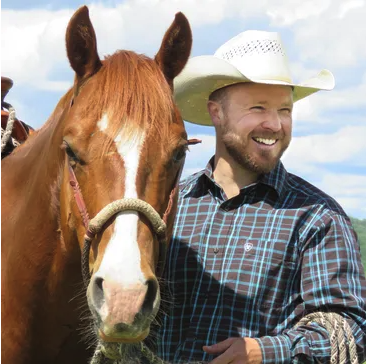 Josh Nichol is a Canadian horse trainer whose "Relational Horsemanship" approach to working with horses of all breeds and in all disciplines has gained him an ever-increasing international following. Josh believes that training based on understanding and meeting a horse's needs, rather than on any kind of dominance-based paradigm, creates a foundation of trust that allows us to help the horse learn to think through pressure, instead of simply reacting according to its nature. This in turns allows the horse to respond to our requests with both softness and lightness, while promoting a deep connection and exceptional communication. Warwick Schiller calls Josh Nichol "a game changer" for the world of horse training, and we are thrilled to have him as a contributor to The Essential Horse.